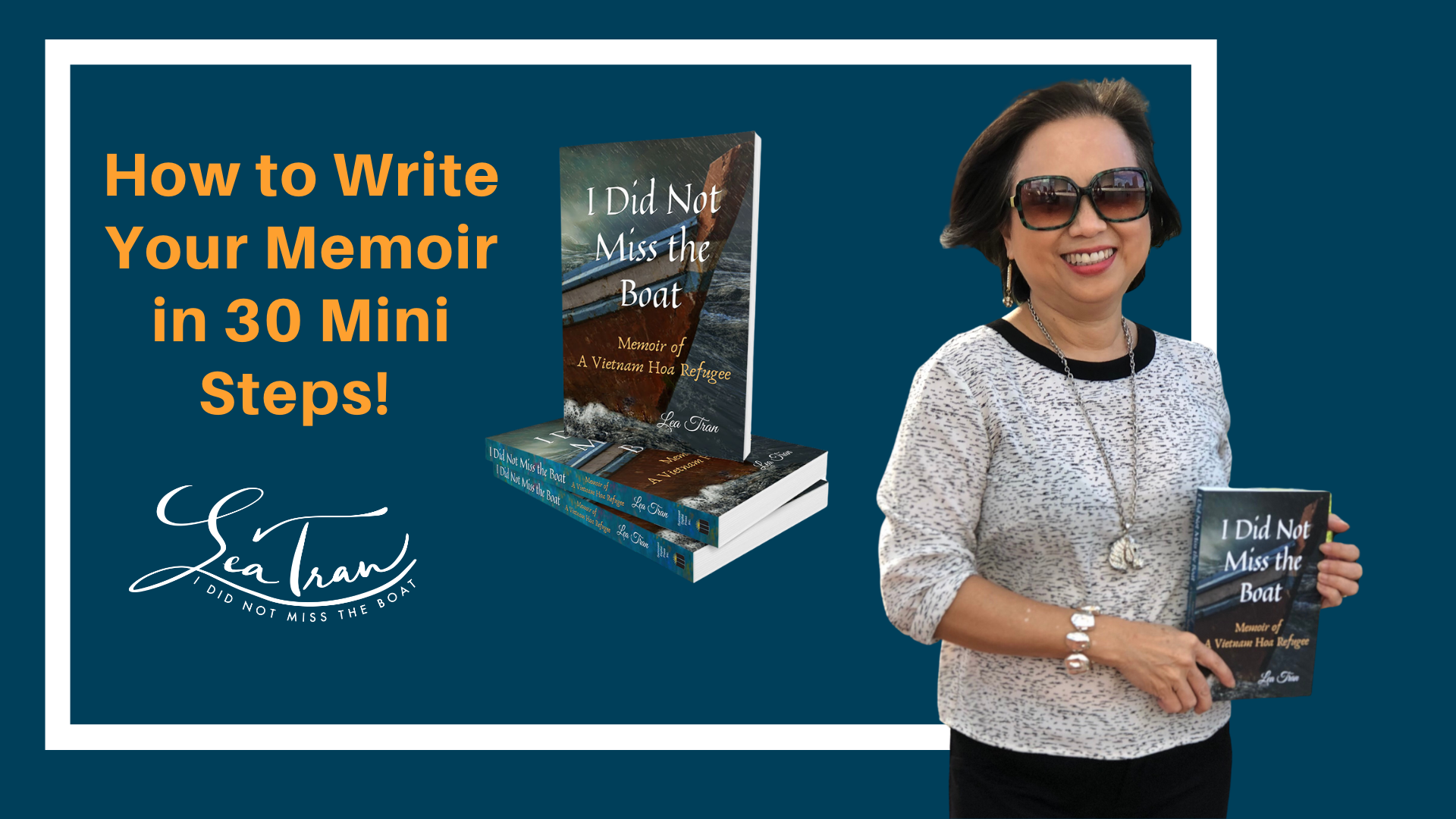 Transform your Life!
Tell Your Story!
I know that writing your memoir can be daunting. I am here to help you get over the hurdles!
My promise to you after you finish this course is that you will not only have the courage to write your memoir, but you will feel a sense of great accomplishment in your life when you finish.
Lea Tran: 30 Mini Steps Can Transform Your Life!
Here's what we will cover in this course...