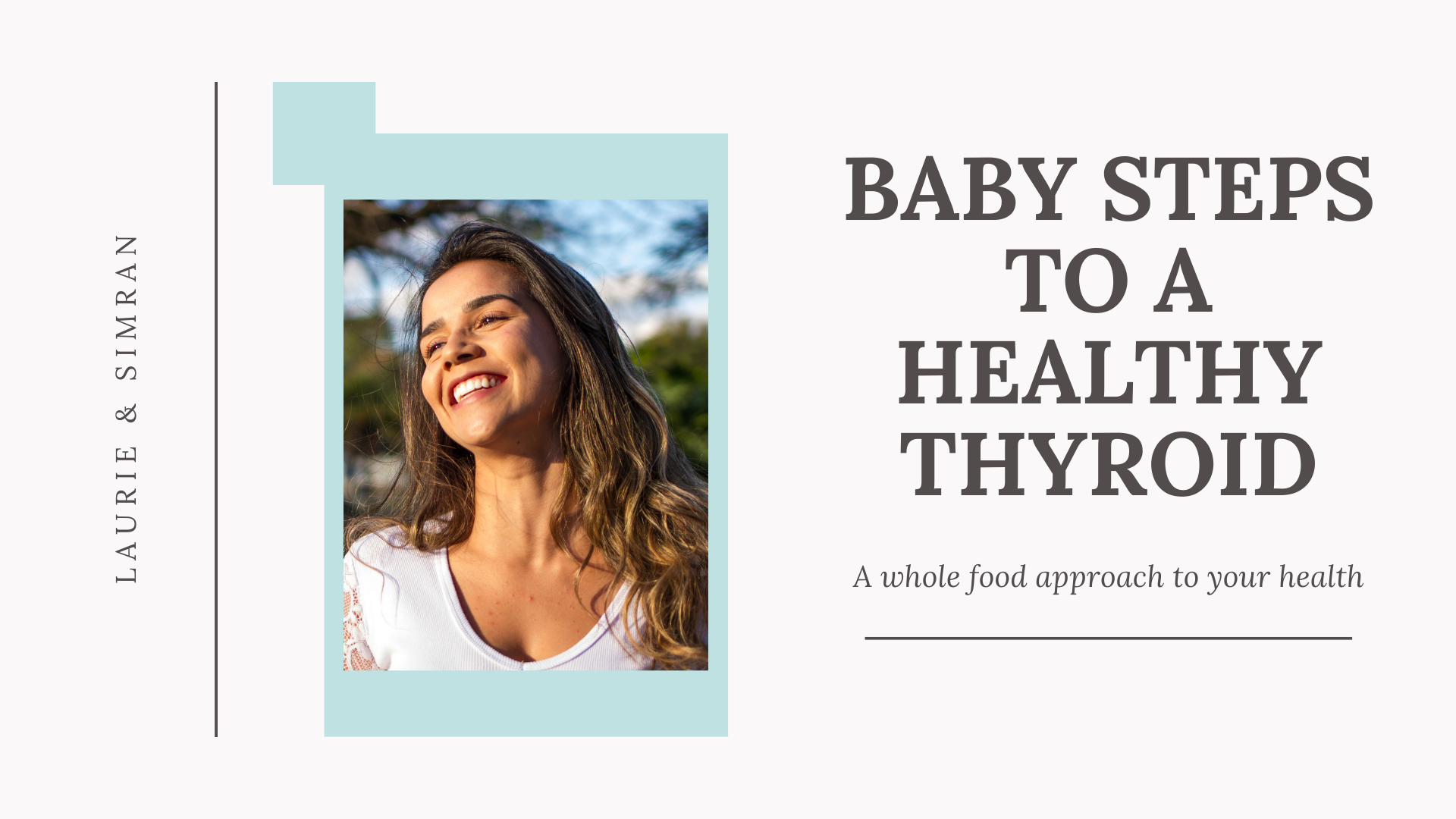 Making Baby Step Changes
The Baby Steps Courses are designed to teach you how to start becoming the CEO of your health to enjoy better thyroid function and overall health transformation. Transformation requires effort and doesn't happen overnight. It does happen when you faithfully practice the skills taught in class.
What you can expect from the Baby Steps Program

Easy to Implement Action Steps
We teach easy to implement nutrition and lifestyle practices that optimize thyroid function
We teach mindset skills that put you on the road to lasting thyroid health transformation

You Will See Results
When applied, Baby Step skills lead to health transformation without overwhelming you. 
Applying Baby Step skills consistently helps reduce inflammation throughout your body which leads to better thyroid function and fewer symptoms.
You Will Feel Better
We teach you how to make connections between what you eat and how you feel.
We teach how color is impactful for thyroid health and how to incorporate it into your life and food choices.
Take our courses together as a bundle and Save!
Enroll Below!
CEO2023 is the code to save 20%!


Frequently Asked Questions
Is this course right for me?
This course may not be for you if you're not ready to commit to yourself and your health transformation. Results and healing take time and a consistent commitment to yourself. 
This course may not be for you if you're looking for the next magic pill.
This course may not be for you if you're looking for meal plans or daily menus - we teach you how to choose foods that heal.
We are not diagnosing or treating conditions. The course material is safe & applicable to most people. If you have special needs, you may need to adapt some recommendations or check with your health care team before implementing.
This course may not be for you if you've already been working on your health consistently for some time. If you're not seeing results from your efforts, you may need to pursue 1 to 1 coaching to uncover what's holding you back. 
Can I get a refund if I'm unhappy with my purchase?
We offer a 48-Hour refund policy. If you cancel within 48 Hours of your purchase date, you will receive a full refund. Anything after that and we are afraid we cannot refund your money. We need to be sure that we are honoring the work of our authors and administrators who make this course possible. Thank you very much.
Check your inbox to confirm your subscription