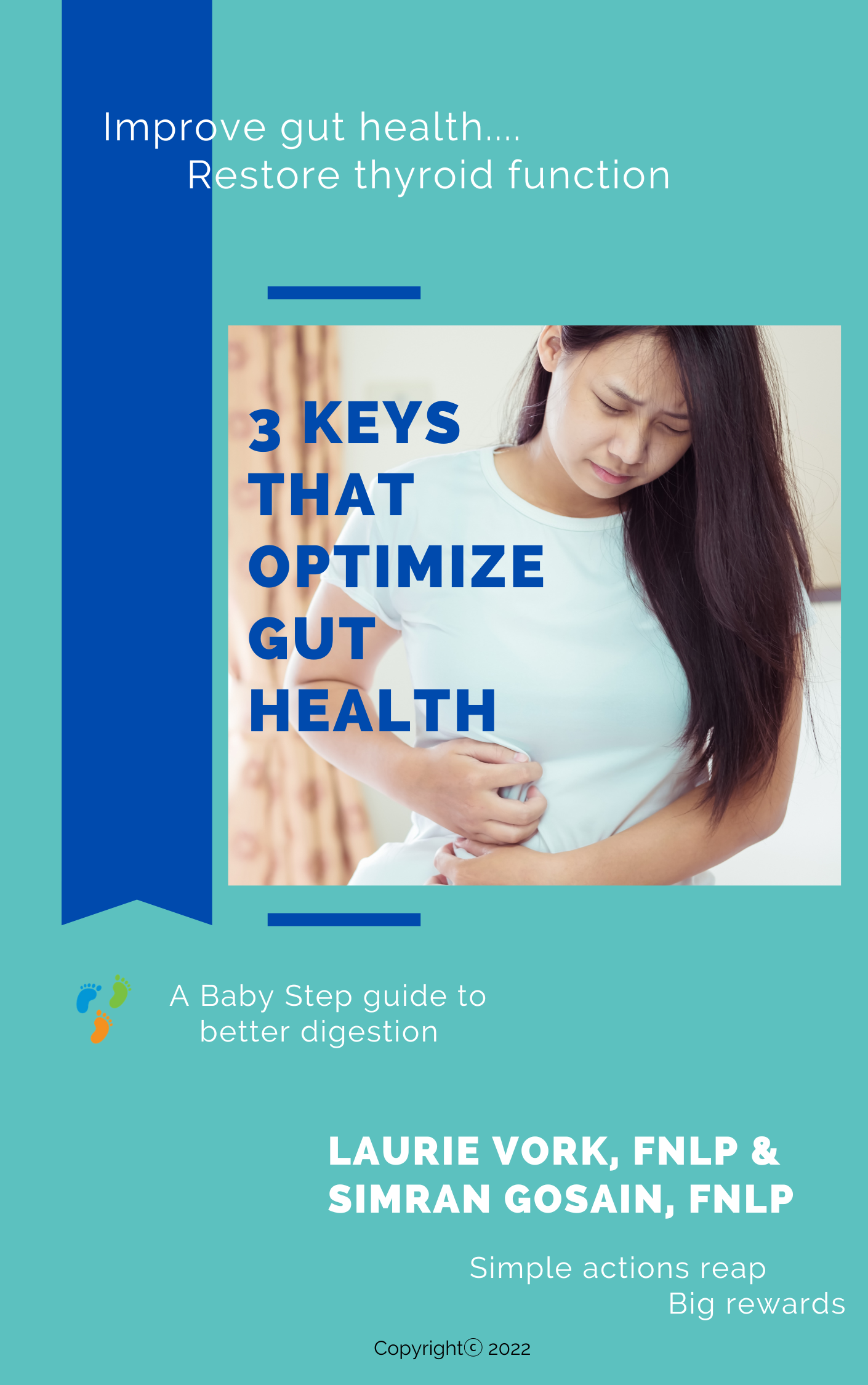 Feel Better Now!
Fix causes, symptoms start disappearing.
Everyone is unique. 
Everything in your body is connected.
Everything you do, big or small, matters
Does poor digestive health impact thyroid function?
If you experience:
Gas
Bloating
Constipation
Diarrhea
Undigested food
Acid reflux
Fatigue
Skin problems
Hot/cold intolerance
Thinning hair
Anxiety/Depression
Joint & muscle aches
You likely have digestive issues that impact thyroid function.
Learn simple, Baby Step skills to improve 
digestion and thyroid function